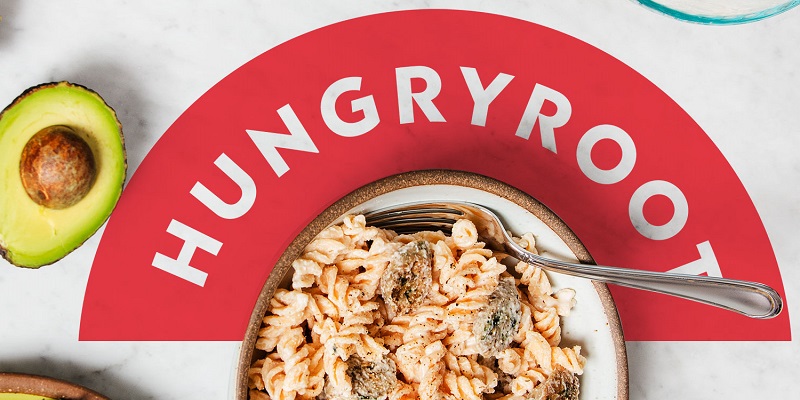 Hungryroot, the food delivery service committed to making it easier for more people to eat healthy, is offering a limited time $50 bonus discount on your first box (referral link needed). Also, you have a chance to earn a $50 bonus credit for every friend or family member who uses your referral link and receives their first box.
Find out more about the delivery service down below!
Hungryroot Review
Unlike the average grocery delivery service, Hungryroot is not a meal kit. Instead, Hungryroot helps you shop for groceries which turn into simple and healthy meals you'll love. All you need to do is take their survey, and they automatically find the most nutritious options out there and help you eat what works best for you.
Shopping at Hungryroot saves you time by picking the groceries for you. All recipes take 10 minutes or less! Also, if the packaging and potential waste is a concern, you should know Hungryroot has sustainability at the top of their priorities. With their shipping materials being completely recyclable, nothing goes to waste!
(Find out more at Hungryroot)
---
Hungryroot $50 Discount Off Your First Order
Available for a limited time, Hungryroot is offering $50 off your first box when you use someone's referral link to sign up and subscribe. You must be a new member of Hungryroot to take advantage of this bonus.
You can use one of the referral links down below. Also, feel free to post your own referral links in the comments so other readers can take advantage of this deal!
(Find out more at Hungryroot)
---
Hungryroot Give $50, Get $50 Referral Program
Take advantage of Hungryroot's increased $50 referral offer, which gives a $50 credit bonus with every person you refer to Hungryroot. All you need to do is log into you Hungryroot account and click on "Account" then "Give $50". From there, Hungryroot will give a prompt on how to earn your bonus.
---
How Does Hungryroot Work?
The food delivery service delivers high quality groceries to your door. As mentioned before, they choose to give a combination of grocery items, as opposed to a meal kit, so you can create a variety of dishes. Here is how it works:
Hungryroot Options 
Hungryroot has a vast amount of groceries to choose from, allowing your meals to be completely customizable. You may choose from the following options:
Fresh Produce
Plant-Based Proteins
Grains & Pastas
Meat & Seafood
Sauces, Dressings, & Dips
Pantry
Ready To Eat
Bread & Bakery
Dairy & Eggs
Snacks
Sweets
Beverages
Each ingredient comes with its nutritional information, cooking instructions, and other recommended ingredients to pair.  You may also set your food preferences to account for allergies such as peanut-free, tree nut-free, dairy-free, and more.
On the other hand, Hungryroot also offers a variety of recipes which use the vast amount of groceries offered. All recipes are organized in the following categories:
Stir-Fries
Pastas
Grain Bowls
Sandwiches
Warm Bowls
Main + Sides
Flatbreads
Tacos
Salads
Burgers
Wraps
Veggie Noodles
Bakes
In terms of what you get out of each Hungryroot box, the amount of credits you have to spend depends on which plan you subscribe to. Meats usually cost more than greens. You can only spend the amount of credits you have and cannot go over limit.
Hungryroot Delivery
Since grocery shopping and meal planning is a super time-consuming task, Hungryroot makes it easy to restock the fridge by delivering your groceries! Deliveries are made between 9am and 9pm with packages that are insulated and recyclable. Additionally, you can skip deliveries any week before they process, and you can pause or cancel your subscription anytime.
Meal Preparation
All recipes can be found in the "RECIPES" tab on the Hungryroot site. Most recipes should not take any more than 20 minutes, and they are super quick and simple.
---
Hungryroot Pricing
Starting Price
$59.94, 3 two-serving meals per week
Average Price
$60/week – $100/week, shipping included
Average Cost Per Serving
$7-$11
Shipping
$6.99 for plans under $70

Free for plans $70
---
Author's Verdict
Hungryroot is a great alternative to traditional grocery shopping. By offering a variety of ingredients to mix and match, you have a ton of options when it comes to recipes. If you don't want to spend a lot of time cooking, and also want to avoid processed food, Hungryroot with its quick and easy recipes may be for you!
(Find out more at Hungryroot)