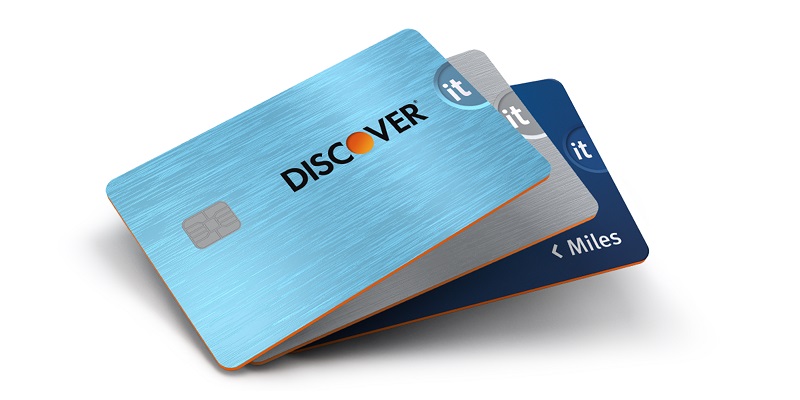 Looking for a credit card with one of the best cash back returns? Check out the Discover It Card! What a better way to earn cash back rewards than to have it DOUBLE at the end of your first year? Yes, you heard right! You can earn double cashback on your first year! If you use our BankDealGuy referral link while applying, you can score a $50 bonus after your first purchase AND have it double at the end of the year to earn a Discover It $50 Referral Bonus.
---
5% Cash Back Categories
Discover It Credit Card holders can earn 5% cashback on purchases in certain categories each quarter. Be sure to log into your Discover account to activate your each quarter's 5% cashback categories! See our Discover Bank Credit Card Cashback Calendar post for full details.
Q1 (Jan – March): Grocery Stores
Q2 (April – June): Gas Stations, Uber, and Lyft
Q3 (July – Sept): Restaurants and PayPal
Q4 (Oct – Dec): Amazon.com, Walmart.com, Target.com
Currently, during the 2nd quarter (April – June 2019), you can earn 5% cashback rewards in the following categories: Gas Stations, Uber, and Lyft on up to $1,500 in combined purchases when you activate. Be sure to log into your account to activate the cashback category offer!
---
0% APR Balance Transfer Categories
For this card, you will have a 0% Intro APR for 14 months on purchases and balance transfers. This is highly recommended for anyone who is in debt.
For each balance transfer you make, you will pay a one-time fee of 3% of the amount transferred. However, you won't have to pay any interest for 14 months. This could essentially help you save quite a load on money during the interest-free grace period that you're given. Thereafter, a 14.24% – 25.24% Standard Variable Purchase APR will apply, but you'll also earn cash back on your spending.
Keep in mind, a balance transfer is only right for you if your credit card debt is with another bank. You cannot do a balance transfer from one card to another within the same bank.
Editor's Note: For more credit cards that offer 0% APR on balance transfers, see our list of the Best 0% APR Balance Transfer Credit Cards.
---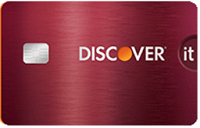 Editor's Note: Choosing Discover Bank Online is a smart choice whether you're banking online or looking for the best return rates. See our full list of Discover Bank Deals, Bonuses, Rates, and Promotions where you can earn a cash bonuses and up to 2.10% APY Rate.
Discover It $50 Referral Bonus Information
Referrer Bonus: $50 Bonus
Referee Bonus: $50 Bonus
Availability: Nationwide
Annual Fee: None
Additional Requirements: New member must sign up through your referral link and be approved for a new account by the deadline.
Closing Account Fee: Your account must be in good standing to receive your referral reward.
Discover It Credit Card Features
Exclusive offer: Double all the cash back you've earned at the end of your 1st year-automatically.*
5% cash back in categories that change each quarter like gas, restaurants and more-up to the quarterly maximum when you sign up.* 1% cash back on all other purchases.
New Freeze It(SM) on/off switch lets you prevent new purchases, cash advances & balance transfers on misplaced cards in seconds by mobile app & online.*
Free FICO® Credit Score on statements, online & by mobile app.* And 100% U.S.-based service any time.
No annual fee, No overlimit fee, No foreign transaction fee, No late fee on first late payment & paying late won't raise your APR.*
Each Discover purchase is monitored. If it's unusual, you're alerted by e-mail, phone or text and never responsible for unauthorized purchases on your Discover card.
*See rates, rewards, free FICO® Credit Score terms & other info by clicking "Apply."
Discover It $50 Referral Bonus Application Link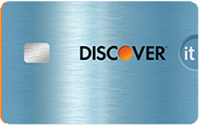 Discover It $50 Referral Bonus: If you're looking to sign up for an outstanding credit card, support BankDealGuy and apply through our referral link to earn a Discover It $50 Referral Bonus by the end of your first year! Once you sign up, see below on how you can earn  your own referral bonuses!
Discover It – How To Earn Discover It Referral Bonus
If you haven't already, sign up for a new Discover It card to earn your Discover It $50 Referral Bonus. To start earning your own Discover It Referral Bonus(es) log into your account and find your unique code for the Discover It Referral program.
Tell your friends and family members about the card and refer up to ten people.
Your referred friends/family must sign up for the card and be approved.
Once all of the requirements are met, you and your referee will earn a $50 Bonus.
You will have to wait up to 5 weeks for the Cashback Bonus to post to your account after each referral is approved.
Discover Bank Online App
All your banking, in your pocket or purse. Download the Discover Bank Online App today via iOS or Android.
Still Have Questions?
Reach someone helpful 24/7. Call 1-800-347-7000!
Author's Verdict
If you're looking to apply for your first credit card or another one, I would highly recommend the Discover It card. I personally use it myself and it's been great especially with the cash back rewards. For the first year, you will earn double of what you earn via cashback. Not only that, you will be able to refer your friends and family and earn a cash rewards for yourself AND the person you referred too! If you're interested in more info regarding Discover Bank Online offers, check out our full listing of Discover Bank Online Bank Deals, Offers, Bonuses, and Promotions. Be sure to check back on BankDealGuy for more Credit Card Bonuses!