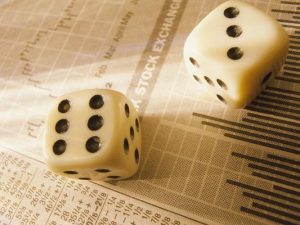 There are many ways to invest money into your future. There are savings, rewards checking, and CD accounts to name a few. Savings and reward checking accounts are simple, but CD accounts have a completely new dimension to them that can possibly create higher investment yields, Callable CD's. Some banks offer a specific type of account called a Callable CD Account. These work the same way as CD accounts, however are wired a bit differently. The risk of them rely heavily on the fluctuation of interest rates.
Editor's Note: If you're interested in investing in other ways, be sure to check out our full list of the Best Brokers. Interested in a credit card? View our full list of the Best Credit Cards!
What are Callable CD's?
A Callable CD is a certificate of deposit that allows the issuer to "call back" a CD from the investor after a "call protection period" is over. They are FDIC insured and typically have higher returns than regular CD's.
What are the Risks of Callable CD's?
While Callable CD's have higher rates of return, they still have more risk on the investor than a regular CD. The bank's option to call back their CD when interest rates are lower gives the bank more power. The bank would want to call-back a CD when interest rates go lower because it will allow them to pay investors/you a lower interest. If they call back your CD, you will get the option to take the money and pay the early termination fee or stay with the new and lower interest rate. Callable CD's puts the risk of fluctuating interest rates on the investors.
Example of a Callable CD
Let's say you buy a Callable CD that has a maturity date of 3 years and will pay 3% APY- this is much higher than most non-callable CD's. The call protection period is 6 months and maturity will be reached in 3 years. During your 6 month call protection period, you will get 3% APY rate, no questions asked. However, after the 6 month period is over, the bank will be able to call back your CD, pay your interest, and reinvest it into another person or yourself at the lower interest rate.
So, if the interest rate goes lower, then the bank will call it and invest it into another person willing to accept the lower interest rate. But what happens when the interest rate goes higher?
If you interest rate increases, you will enjoy the benefits of the starting 3% APY, but usually not be able to take out your money without incurring penalties. An increase in interest rate doesn't particularly help you, but it is in your favor because the bank will be forced to stay with you at your higher APY! The bank would not call back your CD because interest rates elsewhere will be higher! Paying you interest at 3% rather than 4% at another place will be much cheaper.
Important Terms to Know!
Callable Date vs. Maturity Date
Callable Date- the date on which the issuer can call back your CD. If the date is 6 months, the bank has the option to take back the CD and pay whatever interest it had for those 6 months. If interest rates go lower, the bank will most likely call back, so that they can reinvest the money into cheaper interest rates.
Maturity Date- the date that represents how long the issuer/bank can keep your money. Callable date and Maturity date are different! Callable date is the protection period where the bank cannot call back your CD. While Maturity date is the date where your CD has gained the maximum APY.
Withdrawal Fee- Certificate of Deposits do not usually have money withdrawn out of it during the maturity period. Always read the fine print to see how much they charge for withdrawing your money early from the CD. If they call back your Callable CD and you want to invest in another place, you can't just pull the money out without being charged a withdrawal fee at every bank.
Are Callable CD's Worth the Risk?
Callable CD's definitely have more risk than your regular CD, but the returns are higher with higher APY. If you have a good sense of the market and its interest rates, callable CD's may be your calling! But if you're not, it is probably best to step away from them and get a safer return with normal CD's and savings.
Bottom Line
Callable CD's are viable way to get more returns on a CD investment, but it does entail a higher risk. If interest rates fall lower than the regular CD rate and the issuer/bank calls back your CD, then you will end up with a lower CD rate and APY had you just invested in the steady and normal CD rate. If you're not very informed and aware of the interest rate fluctuations, it is probably in your favor to not risk getting your CD getting called back when interest rates get lower. If you do plan to start doing Callable CD's, always be sure to read the fine print, withdrawal fees, and keep yourself updated on the interest rates! Another great way to start investing into the future is to open up a savings account. Here at Bank Deal Guy, we offer a full list of the Best Savings Accounts and Rates!