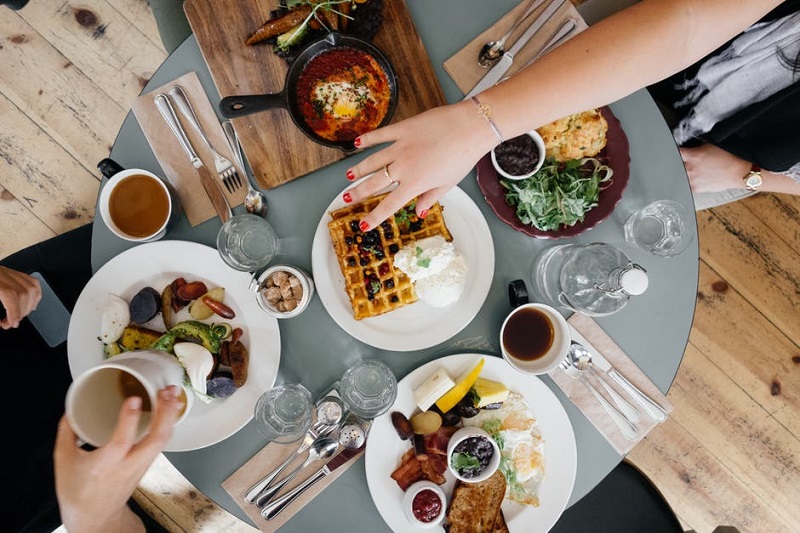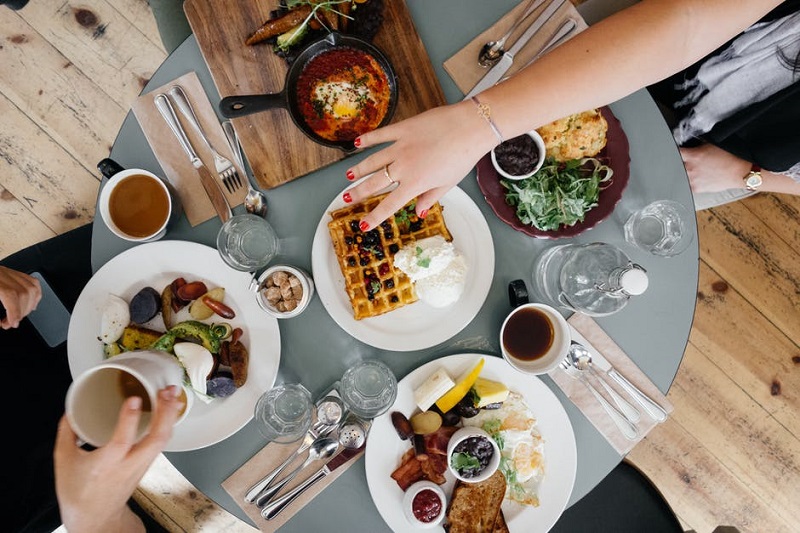 These days, we are all so technology-driven and connected through social media. With that, the young generation have created a trend that has resulted in making people want to go out and gain experiences that will capture a moment in which will make the best social media content — whether it's a picture of being on top of a mountain or simply a well-lit shot of last night's dinner. It is very apparent that Americans are shifting their spending from materialism things such as clothes to spending more on traveling and dining out.
So, we're here to help make your dining experiences more rewarding, if not the most rewarding, by providing you a list of the best credit cards that can be used at restaurants to earn rewards. For those of you who are foodies, you'll be able to indulge in your meals knowing you can earn the highest cash back for every time you dine out at places!
Editor's Note: In some states it is legal for restaurants to charge you a fee for paying using a credit card. For such instances, we advise to not use a card to pay for your meal(s). In many cases, the fee you pay will cancel out any positive effects gained through the card's rewards program. Make sure you check with the restaurant whether this applies, before paying the bill.
Let us know if we are missing any cards in the comments section. Keep in mind that you can earn at a higher rate by employing some basic manufactured spending strategies such as purchasing prepaid Visa, MasterCard or AmEx gift cards through cash back portal or special promotion.
Credit Card
Rewards for Restaurants
Requirement
Annual Fee
Review
Chase Freedom®
Up To 5% Cash back
Applies to first $1,500 in combined purchases in bonus categories each quarter you activate
$0

Review

Vantage West Connect Rewards Visa Signature Card
5X Reward Points
Capped at $1,500 in qualifying purchases per quarter
$0

Review

Uber Visa Credit Card
4% Cash back
None
$0

Review

AARP® Credit Card from Chase
3% Cash back
For AARP members + Must be enrolled in the Membership Rewards program
$0

Review

Sears Mastercard®
3% Back In Points
On the first $10,000
$0

Review

Infirst Visa Rewards Credit Card
3% Cash back
None
$0

Review

Golden 1 Visa® Platinum Rewards Credit Card
3% Cash back
None
$0

Review

Costco Anywhere Visa® Business Card by Citi
3% Cash back
Must be a Costco member
$0

Review

Sam's Club® MasterCard®
3% Cash back
Must be a Sam's club member.
$0

Review



SavorSM Card
Learn More
3% Cash back
None
$0

Review



U.S. Bank Business Edge™ Select Rewards Card
3X Points
None
$0

Review

SimplyCash® Plus Business Credit Card from American Express
3% Cash back
Must be a business owner + only applies to first $50,000 in purchases per calendar year
$0

Review

Voice Credit Card® from Huntington
3X Points
$2,000 Quarterly limit
$0

Review

Bravo® Credit Card
3X Points
None
$0 The first year, then $49 thereafter

Review

U.S. Bank FlexPerks® Gold American Express® Card
3X Points
None
$85

Review

Chase Sapphire ReserveSM
3X Points
None
$450

Review

BMO Harris Bank Premium Rewards Mastercard®
3X Points
None
$0 the first year, then $79 thereafter

Review

Citi ThankYou® Preferred Card for College Students
2X Points
None
$0

Review

Blue Delta SkyMiles® Credit Card from American Express
2X Per Dollar
None
$0

Review

TD Cash Credit Card
2% Cash Back
None
$0

Review

The Morgan Stanley Credit Card from American Express
2X Points
None
$0

Review

Amazon Prime Rewards Visa Signature Card
2% Cash Back
Must be a Prime Member
$0 With an eligible Prime membership

Review

Odyssey™ Rewards World Elite MasterCard®
2X Points
None
$0 The first year, then $75 thereafter

Review

Marriott Rewards® Premier Credit Card
2X Points
None
$85

Review

Citi ThankYou® Premier Card
2X Points
None
$0 The first year, then $95 thereafter

Review

BBVA Select℠ Credit Card
2X Points the first year
None
$0 The first year, then $125 thereafter

Review

Premier Rewards Gold Card
2X Points
Must be enrolled in the Membership Rewards program
$0 The first year, then $195 thereafter

Review

Disney® Premier Visa® Card
2% Cash Back
None
$49

Review

Chase Sapphire Preferred® Card
2X Points
None
$95

Review

Mercedes-Benz Credit Card from American Express
2X Points
Must be enrolled in the Membership Rewards program
$95

Review

Citi Prestige®
2X Points
None
$450

Review

Bank of America® Premium Rewards® Credit Card
2X Points
None
$95

Review

DuPage Credit Union Visa Platinum Rewards Credit Card
2X Points
None
$0

Review

SunTrust Travel Rewards Credit Card
2X
None
$89

Review