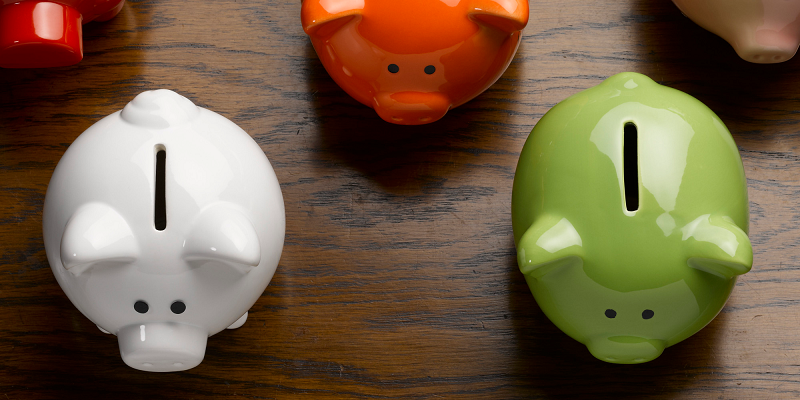 Why Banks Have Minimum Balance Requirements: Many financial institutions require a minimum balance to open an account, earn a higher interest rate and avoid fees — or any combination of these things. Financial institutions impose minimum balances because, simply put — customer acquisition costs money. Your bank or credit union has to pay overhead to keep branches running, personnel to maintain your account and provide customer service, and so on. In short, they need to be able to make more money from your deposits than you cost them to maintain your accounts. Why Banks Have Minimum Balance Requirements
Editor's Note: Interested in finding the best interest bearing accounts for you? Be sure to check out our compiled list of the best bank rates!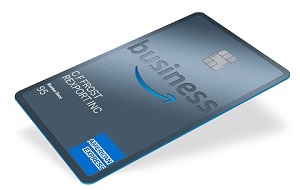 The Amazon Business American Express Card offers a $100 Amazon Gift Card upon approval for the Amazon Business American Express Card.

You'll earn:
• Choose 3% Back or 60 Day Terms on U.S. purchases at Amazon Business, AWS, Amazon.com and Whole Foods Market. If you choose to earn rewards, you'll earn 3% Back on the first $120,000 in purchases each calendar year, 1% Back thereafter
• 2% Back At U.S. restaurants, U.S. gas stations, and on wireless telephone services purchased directly from U.S. service providers
• 1% Back On other purchases

This card has no annual fee and no foreign transaction fee. (See Rates & Fees)

Terms Apply.


Why Banks Have Minimum Balance Requirements
What Is a Minimum Balance? 

Why Banks Have Minimum Balance Requirements

A minimum balance is the least amount of money that you've had in your bank account during the whole month. Minimum balance fees can add up, so make sure you know what you're getting into up front and try to find a bank with free checking and no minimum balance requirement.
Several different types of minimum balance requirements exist, including:

Minimum Balance: If you are required to simply keep a minimum balance in your account, that means your account balance cannot drop below the specified amount at any time during your statement cycle or you will be charged a fee.
Minimum Daily Balance: Associated with checking accounts, a required minimum daily balance means that your balance can drop below the required amount at any time during the day as long as you meet the balance requirement at the end of the business day. 

Why Banks Have Minimum Balance Requirements

Average Monthly Balance: Don't confuse this term with average daily balance. To arrive at an average monthly balance, the bank records your account balance at the end of each business day. At the end of your statement cycle, the bank averages those balances — by adding them up and dividing that figure by the number of days in your statement cycle. 

Why Banks Have Minimum Balance Requirements

Banks With No Minimum Balance Required

Not all financial institutions require minimum balances; some still offer a free checking account with no minimum balance required. However, since these minimum-free accounts can be harder to find, it's good to know there are other places where you can bank without having to worry about maintaining a minimum balance.
Online-only banks, for example, often fall into the category of banks with no minimum balance required. They have almost no overhead because they don't operate brick-and-mortar branches, and can, therefore, reduce or eliminate checking account minimum balance requirements. Credit unions also tend to have very low or no minimum deposit requirements because they're more interested in offering depositors good rates and excellent service than turning a profit.

How to Avoid Minimum Balance Requirements

One way to avoid a minimum balance requirement is to bank online; this might be a good option for you if you're comfortable with technology and don't mind banking on the internet. Another effective way to sidestep minimum balance requirements is to sign up for direct deposit with your bank. If you have your paychecks deposited directly into your account, your bank likely won't require you to maintain a minimum balance. Or, as noted earlier, an additional way to circumvent a minimum balance requirement is to explore your local credit union options to see if you can open an account at one.
You probably have enough to worry about financially than constantly having to check your bank balance to make sure you're not being charged for going below it. If you're tired of banking at a place that requires a minimum balance, research your options and switch to a financial institution that doesn't have such a requirement, or take one of the aforementioned tips. 

Why Banks Have Minimum Balance Requirements
Author's Verdict
If you've ever wondered why some banks require a minimum balance, hopefully our post on Why Banks Have Minimum Balance Requirements helped you. Let us know in the comment section below if it did! If you don't have a savings account, see our best savings account section. Looking to add a little extra income each year? If so, see our list of the best bank deals, bonuses, and promotions!