Use Apple Pay™ with Huntington to make your next in-store purchase with your phone. Just add your Huntington Debit or Voice Credit Card® card to Apple Pay on an iPhone® 6 or 6 Plus. A single touch or wave of your phone or Apple Watch lets you pay securely at select stores and restaurants nationwide. Huntington Bank is currently available in the following states: [IN, KY, MI, OH, PA, WV, IL, WI].
Editor's Note: Banking with Huntington Bank is a smart choice if you're living in the eligible states. See our individual reviews for our recommended checking accounts below with a variety of sign-up bonuses.
Huntington Bank Participating Accounts
Huntington 25 Checking Account

Their Most Rewarding Account. Consider moving up to premium. The Huntington 25 Checking Account offers higher interest earnings, unlimited non-Huntington ATM withdrawals, free checks and more.

Huntington 5 Checking Account

Making Money Work. How about a checking upgrade? With a Huntington 5 Checking Account, your money earns interest. Plus you get up to 5 non-Huntington ATM withdrawals each month.

Huntington Asterisk-Free Checking Account

Upfront and Simple. Get a checking account with no strings attached. Asterisk-Free Checking is free to open, free to maintain, free from balance minimums, free from fees. Yep, no asterisks here.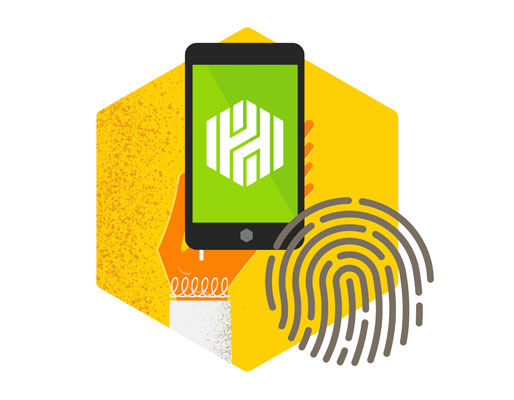 Apple Pay with Huntington Offers
Fast, Convenient Checkout

With Apple Pay, you don't need to open an app. Put your finger on your iPhone's Touch ID or double-press the button on your Apple Watch and hold your device near the contactless reader. It will vibrate to signal a successful payment from your Huntington card.

Private, Secure Payments

Apple Pay uses a unique token for each payment. Your card number, account number, name and ZIP all stay private, since the store or restaurant never see or store them.

To Use Apple Pay On Your iPhone 6

Open Passbook to add your Huntington Debit Card and/or Voice Credit Card®. To make either card your default, just go to Settings > Passbook & Apple Pay, tap on Default Card, and make your choice.
Still Have Questions?
If you can't find what you're looking for, let Huntington Bank know. They're ready to help in person, online or on the phone. You can contact them 24 hours a day, 7 days a week. 1-800-480-BANK (2265).
Author's Verdict
Definitely a great bank if you live in one of the qualifying states. Huntington Bank is on top of their game with 24/7 customer service, keeping up with the latest payment methods such as Apple Pay, and offering terrific bonuses. If you're interested in more info regarding Huntington Bank offers, check out our full listing of Huntington Bank Deals, Offers, Bonuses, and Promotions. Be sure to check back on BankDealGuy for more bank deals!