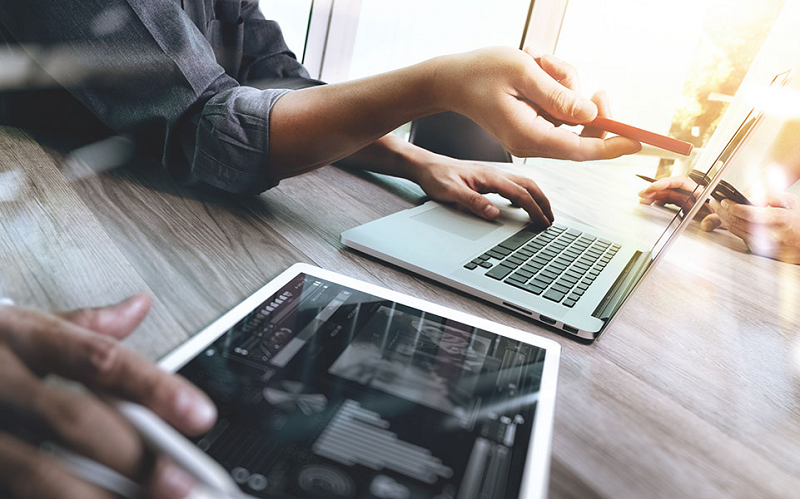 How To Wire Money: One convenient way to send money to companies or to individuals is via a wire transfer. When making a wire transfer, the process should take up to two days for the money to be sent (even if it's sent internationally). There are many methods you could use to transfer money, but this form of transfer is particularly useful in the instance that you need to pay a bill, send funds to a friend, or even make a large down payment.



What Is A Wire Transfer?
If you're looking for the quickest way to send money, a wire transfer is one of the top choices. As defined by The Consumer Financial Protection Bureau, a wire transfer is "any electronic transfer of money from one person or company to another." Depending on the type of transfer you decide on, the process is simple, and should take just a few minutes to complete.
How To Wire Transfer Money
Prior to transferring money in-person or online, be sure you have the following items readily available:
Government-Issued ID
Amount that you want to send
Your bank account info and any login information needed to access their account
Recipient's FULL name
Recipient bank's name, address & phone number
Recipient bank's transit number OR their bank routing number
Recipient's bank account number
Additional info depending on the financial institution
When you're visiting a location-based facility, the info you'll need is the recipient's full name, address, and telephone number, along with any delivery instructions. This info must be written onto the required form. Bank-to-bank and electronic transfers may require additional info, such as an email address or mobile phone number that matches up with the account.
Types Of Wire Money Transfers
When making wire transfers, you're able to complete it by going to a service provider or via online services. Below is the most popular methods of wire money transfers:
Bank-To-Bank Transfers: With this method, as long as you have your account info and the recipient's bank account number & wire transfer routing number, you can quickly log in to your bank's online system and transfer money as needed.
Electronic Payment Processors: One of the most popular electronic payment processors that allow you to wire money is PayPal. Additional wire transfer service providers include Venmo, Google Wallet, WePay, 2Checkout, etc. Once you set up your account and link it to a credit card or bank account, you can begin making money transfers.
Location-Based Facilities: Individuals who have cash they need to send can take advantage of location-based wire transfer facilities. The Western Union is a widely known wire transfer provider, and many local Walmart stores also offer wire transfers. To send a wire, visit one of these locations in person, fill out the required form, and hand the teller the cash you need to forward.
Alternatives to Wiring Money
In the case that you do not want to wire money because it's not convenient for you or you want a different method of safely moving money from your account, I'll list some alternatives. These methods of handling money offer varying levels of ease and security:
Cashier's Check: With a cashier's check, it eliminates the risk associated with processing a personal check. The bank guarantees the funds, and the fees to use this service is generally very small. With this method, you can either deliver the check in person or mail it to the intended recipient.
Money Order: This is another secure form of payment. You can get a money order by visiting your local post office and bringing the amount you want to send plus the designated fee. Money orders never expire and can even be replaced if lost or stolen. Once you obtain the money order, you must deliver or mail it to the beneficiary.
Mobile Apps & Services: Mobile apps are easy to install and take seconds to minutes to use. Apps like Venmo enable you to send money electronically, split the cost of dinner with a friend or share a cab fare. Square is a similar app for sending money for business-related purchases that come with a complimentary credit card reader.
Author's Verdict
Whether you decide to transfer funds via wire transfer or not, hopefully you have a better understanding of how it works. Be sure to check our list of the Best Bank Deals available up-to-date or our Best Credit Card Categories post to help find the best card for you!