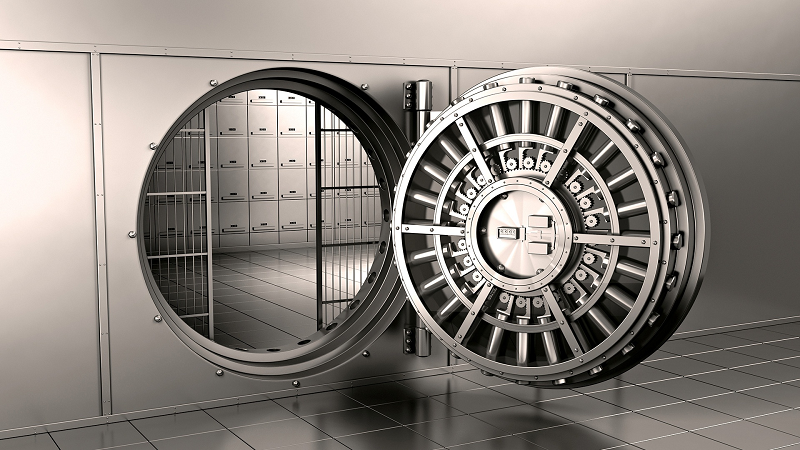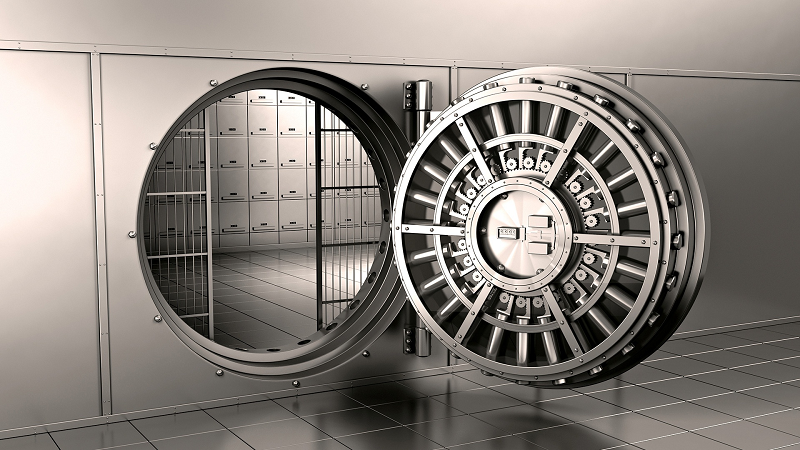 In this guide, we will provide a list of banks and credit unions with what triggers direct deposit. This information is useful as many bank bonuses that you sign up for may require you to make direct deposit(s) in order to receive the bonus. Of course if you have your paychecks deposited automatically in another account, switching it to another account can be time consuming and frustrating. See below on our guide on how to meet the direct deposit requirements for opening bank accounts, for the purpose of earning bank bonuses and promotions.
While there are a few bank bonus offers that don't require Direct Deposit (DD), a good portion of the bonuses in higher ranges of promotions do. The terms and conditions of most bonuses state that a Direct Deposit must be an "electronic deposit of your paycheck, pension or government benefits (such as Social Security) from your employer or the government".
Many people have no problems with the bonus requirements, however, there are many people who don't have the option of getting their paycheck directly deposited by their employer, and many more who don't qualify for governments benefits. Are there other options? Of course!
In addition, another reason to learn about Direct Deposit alternatives is because many of today's checking accounts require DD in order to avoid some monthly fees.
Best Alternatives To Trigger A Direct Deposit For Bank Accounts:
Keep in mind that one singular method is NOT GUARANTEED to work for everyone, so YMMV.
First, The Options:
   • ACH Transfers. Automated Clearing House (ACH) Transfers/Push are available through all banks, because it's a free way to transfer money between financial institutions. It's also quick, taking typically 2 business days for transfers. This is the most popular alternative to meet Direct Deposit requirements. People often try to do an ACH transfer from a different bank account they own into the new one.
   • Capital One 360 Online Checking. This is an online checking product that allows for ACH transfers and Person2Person payments (a way to send money to anyone using their email – similar to Chase Quickpay). It's a popular option to fulfill Direct Deposit requirements because you control everything online and it avoids all the monthly fees that traditional banks require. See our list of Capital One 360 Bank Deals, Bonuses, & Promotions for your chance to earn up to $1000 in bonuses.
   • Paypal. You'll find limited success using this currently. Basically, you simply add your new bank account to your PayPal profile and then withdraw the balance from your PayPal account into your bank account.
**IMPORTANT TIPS**
Because none of the above alternatives will work with ALL bank bonuses for sure, I recommend using a combination of the above options.
The good thing is, you're basically just shifting your own money with really no risk of additional fees.
If you're planning on signing up for a good number of new bank promotions, prepare by setting up those above options first.
| Bank/Credit Union | Reportedly Triggers DD | Doesn't Trigger DD | Review |
| --- | --- | --- | --- |
| 1st Constitution Bank | | Ally, Capital One 360, Chase, Discover, PayPal, Santander, Vangaurd | Review |
| Adventure Credit Union | Capital One 360 | | Review |
| American Eagle Credit Union | | PayPal, Santander Bank, Amex Serve | Review |
| American Express Bluebird | Amazon Payments | | Review |
| American Express Serve | Ally, Paypal, CapitalOne360, Santander ACH push | | Review |
| Anchor Bank | Discover ACH | | Review |
| Apple Bank | | Chase ACH | Review |
| Associated Bank | Ally, NFCU ACH, PNC ACH | | Review |
| Avidia Bank | Capital One 360 ACH | | Review |
| BancorpSouth | Unknown | Unknown | Review |
| Bank Mutual | | Ally ACH, PayPal | Review |
| Bank of America | ACH Transfer, Amex Serve, Baxter Credit Union, Emigrant, E*Trade, PurePoint Financial, Robinhood, Serve | ACH Transfer, Ally ACH, Amex Bluebird, Capital One, Chase, Discover, Fidelity, HSBC, Paypal, BofA user to user transfers | Review |
| Bank of New York | HSBC, ACH | | Review |
| Bank Of The West | Emigrant, Capital One 360, ING Direct, Discover ACH, Paypal, Schwab ACH | | Review |
| BB&T | | PayPal | Review |
| BBVA | Capital One 360, Charles Schwab Brokerage, PayPal | | Review |
| Blue Hill Bank | Discover | Discover Savings | Review |
| BMO Harris | Ally (YMMV), Amex Serve, Capital One 360, Chase, Discover ACH (YMMV), Robinhood, Schwab Transfer, Vanguard | Alliant ACH, Ally, Capital One 360 (YMMV), Paypal, Taxes (Federal & State), USAA | Review |
| BOKF Bank of Albuquerque/Oklahoma/Texas/Colorado State Bank & Trust | Capital One 360 (Bank of Texas) | | Review |
| Bridgeview Bank Group | Ally, Gusto | Capital One 360, Charles Schwab | Review |
| Capital One | Capital One 360 | | Review |
| Capital One 360 | Alliant, ACH, Charles Schwab, Clearview, Discover Savings, Capital One 360, E*Trade, Fidelity, Fifth Third Bank, Goldman Sachs, ING Direct, PNC Bank, Robinhood, TD Ameritrade, Vangaurd | Ally, Chase, Discover, Elements, Santander, Stripe, TIAA Direct, USAA, Wells Fargo | Review |
| Charter One | Capital One 360, ACH, ING Direct | Paypal | Review |
| Chase | Acorns, AirBnD, Amazon Payments, Amex Serve, Amex Bluebird, Amex Redcard, Citibank, Ameritrade, Chase, Charles Schwab, Consumers Credit Union, Connexus Credit Union, E*Trade ACH, Fidelity EFT, First Technology CU, Goldman Sachs, Google Adsense, Provident CU, Robinhood, Schools First, TD Ameritrade, Topcashback Payout, Wells Fargo ACH, Uber, University FCU, Vangaurd Brokerage, Wells Fargo | Alliant, Ally, Amex Savings, Bank of America, Barclaycard Savings, Capital One, Capital One 360, Discover, Citi ACH, FNBO, IRS, Paypal, Square Cash, U.S. Bank, USAA, Venmo | Review |
| Chime | Amex Serve | | Review |
| Citibank | ACH, Amazon Payments, Capital One 360, Chase, Emigrant direct, Fidelity ACH, ING Direct, Paypal | Barclaycard Wyndham, Paypal, Schwab Brokerage Money Link Transfers, TD Ameritrade | Review |
| Citizens Bank | ACH, Alliant, IRS Refund, Vanguard | Capital One 360 | Review |
| Clearview Federal Credit Union | Discover Trial Deposits | | Review |
| Columbia Bank/a> | Capital One, Citizens Bank, Fidelity, Paypal | | Review |
| Commerce Bank | Paypal, Capital One 360, ING | | Review |
| Community West Credit Union | ACH | | Review |
| Compass Bank | ING Direct/Capital One 360 | | Review |
| Connexus Credit Union | Ally | | Review |
| Discover | Ally, Amazon Payments/Amazon Seller Disbursements, Bank of America Business ACH, Capital One 360, Fidelity, Paypal, Serve, TD Ameritrade | | Review |
| E*Trade | Capital One 360, ING Direct, ACH | | Review |
| Elements Financial | Alliant, Ally, Amex Serve, Capital One 360, Discover, Goldman Sachs Savings, Wells Fargo | | Review |
| Evansville Teachers Federal Credit Union | Initial Credit Card Funding | | Review |
| Fifth Third Bank | Ally (YMMV), Amex Serve, Bank of America, Capital One, Capital One 360/ING Direct, Chase, Chase Business, Citizens, Discover ACH, Huntington, USAA ACH, Paypal, Tax Refund | Huntington, PNC | Review |
| FirstBank | Amex Serve, TD Ameritrade | Capital One 360 | Review |
| First Mark Credit Union | ACH, Alliant ACH, Ally ACH | | Review |
| First Merchants Bank | Ally, Goldman Sachs | | Review |
| First Tennessee Bank | ACH, Alliant, Ally, Capital One, Capital One 360, Capital One Savings, Charles Schwab, Chase, Discover, Paypal, Santander, Schwab Brokerage, USAA, Wells Fargo, Venmo | | Review |
| Five Star Bank | Wells Fargo | | Review |
| Great Lakes Credit Union | ACH, Chase | | Review |
| GoBank | Alliant ACH | | Review |
| HarborOne Bank | | Vanguard Brokerage | Review |
| HomeStreet Bank | Citibank, Paypal, Provident Credit Union | | Review |
| HSBC | Capital One 360, Paypal, ACH | | Review |
| Huntington Bank | Ally, Amazon Payments, ACH Transfers, Bluebird, Capital One, Paypal, Chase, PNC | | Review |
| KeyBank | ACH, American Express Serve, Discover, Capital One 360, Chase, Discover, E*Trade, Oregon Community CU, Paypal, Schwab Brokerage, Stripe Transfer, TD Ameritrade, USAA, Wells Fargo ACH, Venmo | Ally, Charles Schwab | Review |
| Lake Michigan Credit Union | ACH | | Review |
| M&T Bank | ACH, ACH Trial Deposits, Alliant, Ally, Ameritrade, Amex Savings, Barclays Savings, Capital One ACH trial deposits, Capital One 360, Chase Trial Deposits, Chase ACH, Citi ACH Trial Deposits, Citi ACH, Discover, Fidelity Cash Management, Huntington, HSBC, PNC Test Deposits, PNC ACH, Santander, Schwab, Suntrust, TD Bank, USAA, Vanguard Brokerage, Venmo, Wells Fargo | KeyBank, PayPal | Review |
| Mango | Alliant, Amazon Payments, Bluebird, Fidelity, Capital One 360, ING Direct, Paypal | | Review |
| Meadows Credit Union | HSBC | ACH | Review |
| MidFirst Bank | Ally | | Review |
| My Banking Direct | Capital One 360, Schwab Brokerage | | Review |
| Nationwide Bank | Amex Serve, Capital One 360 ACH, Fidelity, Paypal | Ally ACH, Random ACH | Review |
| Northshore Bank | ACH | | Review |
| NorthWest Savings Bank | ACH, Discover, PayPal, Schwab One, USAA | | Review |
| NuVision Federal Credit Union | Amazon Payments, Ameritrade, Schwab Brokerage | | Review |
| Ocean First Bank | | Chase | Review |
| Old Missouri Bank | | Ally | Review |
| Old National Bank | PNC ACH | | Review |
| Old Second Bank | Capital One 360 | | Review |
| OneWest Bank | Chase | | Review |
| Orange County Credit Union | Unknown | | Review |
| PeoplesBank | Ally, PNC ACH | | Review |
| Pinnacle Titans Bank | Paypal, Discover | | Review |
| PNC | ACH, Alliant, Amex Serve, Amex Redbird, Barclays, Capital One 360, Chase, Chase Business, Discover ACH, FCB South County Bank, Fidelity, Fifth Third, Paypal, Fidelity, Schwab, Venmo | Ally ACH, E*Trade | Review |
| Popular Community Bank | Capital One 360, Chase ACH, Citibank, Discover | | Review |
| Presidential Bank | ACH | | Review |
| Principal Bank | Capital One 360, ING Direct, HSBC | | Review |
| Regions Bank | ACH, Ally, Amazon Payments, Amex Serve, Capital One 360, Chase, ING Direct, PNC | | Review |
| Salem Five Bank | E*Trade, ACH | Paypal | Review |
| Santander Bank | ACH, Amex Bluebird, Amex Serve, Charles Scwab Brokerage, Chase, Fidelity, Wells Fargo | Capital One 360, Charles Schwab Checking, Discover, USAA | Review |
| Seacoast Bank | Amex Serve, Discover ACH | | Review |
| Security Service FCU | PayPal | | Review |
| Schools First Federal Credit Union | Capital One 360, ING Direct | | Review |
| Security Service FCU | Paypal | | Review |
| SunTrust | Ally ACH, ACH, Adventure Credit, Capital One 360, Discover, Paypal (YMMV), ING, TCF, Wells Fargo | | Review |
| Talmer Bank & Trust | Capital One, Chase, Venmo | | Review |
| TCF Bank | Alliant, Capital One 360, Discover Savings, Fidelity | | Review |
| TD Bank | ACH, Ally ACH, Alliant, Amex Savings, Bank of America, Capital One, Charles Schwab ACH, Chase, Discover Savings, E*Trade, Fidelity, PNC Bank, Tax Refund, Vanguard, Wells Fargo | | Review |
| Tech Credit Union | Ally, Capital One 360, Charles Schwab, Chase, Citi, Discover, PNC, Schwab, Synchrony | | Review |
| TIAA Direct | Capital One ACH, Capital One 360, Chase ACH, Chase Business ACH, Discover ACH, Fidelity ACH, Fidelity CMA, Fidelity (FID-Moneyline) | Ally ACH | Review |
| TruMark Financial | Paypal | | Review |
| UFBDirect | ACH | | Review |
| Union Bank & Trust | Alliant, Ally, Amex Business Plus, Capital One 360, Charles Schwab, Chase, Discover | | Review |
| US Bank | ACH, Alliant, Charles Schwab, Chase, PayPal, Tech CU, Venmo | | Review |
| USAA | Capital One 360, Navy Federal ACH | ACH, Paypal | Review |
| Valley Bank | Capital One 360 | | Review |
| Wells Fargo | Alliant, Ally, Amex Serve, Bank of America, BECU ACH, Capital One 360, Charles Schwab Money Link, Chase, Citibank, Discover Savings, Dwolla, E-Trade, Fidelity, HSBC, KeyBank, PayPal, PenFed Trial Deposits, PNC, Robinhood, Santander, USAA, Venmos | Mixed reports (YMMV) | Review |