Are you tired of paying monthly fees for having a checking account that requires you to meet certain requirements each month, very low return rates, physically having to visit your bank branch, etc? Try banking with Discover Bank Online! Everything you want from a bank, without ever setting foot in one. With over 60,000 free ATMs, your money is right around the corner. Always near by.
Editor's Note: Choosing Discover Bank is a smart choice whether you're banking online or looking for the best return rates. See our full list of Discover Bank Deals, Bonuses, Rates, and Promotions.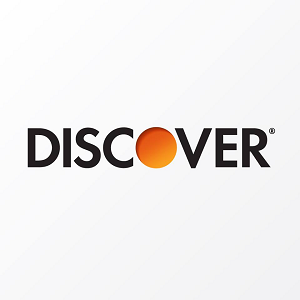 • Available nationwide online
• Discover offers CDs with some of the highest and most competitive rates!
• Select terms as short as 3 months up to 120 months
• Rates ranging from 0.35% APY up to 2.20% APY.
• Opening a Discover Bank Certificate of Deposit is extremely quick and easy.
• Funds on deposit are FDIC-insured up to the maximum allowed by law.
• Start today with a minimum deposit of $2,500!
• Get started and open a Discover CD in 3 easy steps.


Discover Bank Online Accounts
See how rewarding online banking with Discover can be
Checking Accounts:

Free checking that rewards you for using it

No monthly fees or monthly balance requirements
Exclusive for Discover customers – start earning rewards today
Earn up to $120 cash back per year

Savings Accounts:

Saving smarter means earning more

Earn a rate 5X the National Savings Average
No monthly balance requirements
No monthly fees for maintenance
See our review on how you can earn a Discover Bank Online $150/$200 savings bonus!

Money Market Accounts (MMA):

Get the best of both worlds – flexibility and high yields

0.85% APY on balances under $100,000
0.85% APY on balances $100,000 and over
Easy cash access via ATM, debit or check

Certificate of Deposit Accounts (CDs):

Risk free and guaranteed returns

Earn a rate 5X the National Savings Average
Flexible terms from 3 months to 10 years
Start saving today with as little as $2,500
See our review on Discover Bank Online CDs where you can earn up to 2.20% APY.

Individual Retirement Account (IRA):

Secure your tomorrow with smart planning today

1.30% APY for a 24-month term
Step-by-step help available 24/7 by phone
Flexible options: Roth & Traditional IRAs
Discover Bank Online App
All your banking, in your pocket or purse. Download the Discover Bank Online App today via iOS or Android.
Still Have Questions?
Reach someone helpful 24/7. Call 1-800-347-7000!
Author's Verdict
As a Discover Bank Online customer, I recommend Discover Bank and rate the bank 10/10. Customer service is phenomenal especially when I was applying for my first credit card or my first CD account. They helped me every step of the way and informed me of every little detail I needed to know as I transitioned from a local bank to an online bank. If you're interested in more info regarding Discover Bank Online offers, check out our full listing of Discover Bank Online Bank Deals, Offers, Bonuses, and Promotions. Be sure to check back on BankDealGuy for more bank deals!