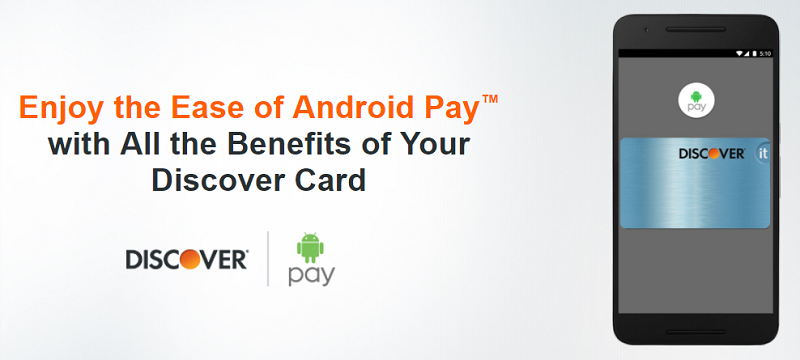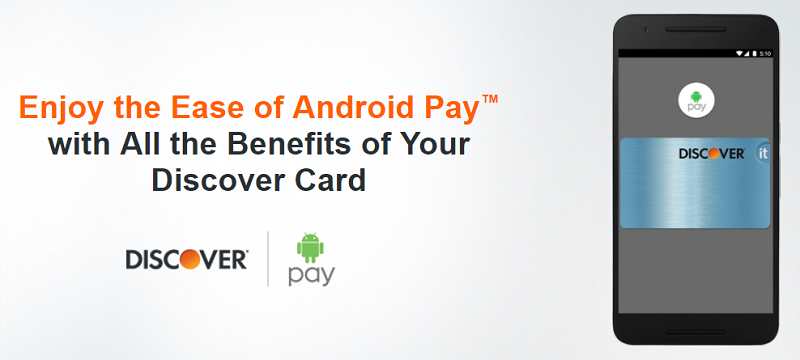 Check your emails (could be in junk/spam mail)! You may be targeted for this Discover Android Pay Offer where you can get a $15 statement credit after using your Discover Card in Android Pay (3) times from now until November 20, 2017. Do keep in mind the terms and conditions listed below! Discover Android Pay Offer Discover Android Pay Offer
---
Interested in banking with Discover? See our full list of Discover Bank Deals, Bonuses, Rates, and Promotions.
---
How Android Pay Works
To pay With Android Pay in-store with Android Phone:
Wake up and unlock your device. No need to open the app.
Tap your device against the contactless payment terminal.
Your phone will show a green check mark and beep or vibrate to show your payment was made.
To pay with Android Pay in-store with Android Wear:
Open Android Pay app
Select Discover Card
Hold against terminal
To make purchases within participating merchant apps on your Android phone, simply select Android Pay at checkout. Your default card in Android Pay will be used to complete the transaction.
Add Your Discover Card to 

Android Pay
Download Android Pay to your NFC-enabled Android device (KitKat 4.4+), then add your card.
Open the Android Pay app
Tap the +
Enter card details
Verify your information
You're ready to go
Terms and Conditions
This promotion is only available with Android Pay 10/02/17 through 11/20/17. Three (3) transactions must be made during the promotional period to receive a one-time $15 statement credit. This promotion is intended for the original recipient only and is non-transferable. The statement credit will be applied within 2 billing cycles after the promotional timeframe ends.
---
Discover It $100 Referral Bonus Application Link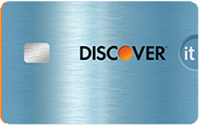 Discover It $100 Referral Bonus: If you're looking to sign up for an outstanding credit card, support BankDealGuy and apply through our referral link to earn a Discover It $100 Referral Bonus by the end of your first year! Once you sign up, see our review on how you can earn your own referral bonuses!
---
Discover Bank Online App
Still Have Questions?
 Reach someone helpful 24/7. Call 1-800-347-7000! Ask to be connected with the Discover Bank Online Security Center. 

Discover Bank Credit Card Cashback Calendar
Author's Verdict
This offer is worth it considering how easy it is to redeem. Good way to save $15! Let us know in the comment section below on your thoughts on this offer! If you're interested in more info regarding Discover Bank offers, check out our full listing of Discover Bank Deals, Bonuses, Rates, and Promotions. Be sure to check back on BankDealGuy for more bank deals!