CIT Bank Is It Time To Refinance: So you've come to ask yourself "is it time to refinance?" In this post, here are 5 questions to ask yourself.

CIT Bank is available nationwide. See below for CIT Bank Is It Time To Refinance tips.
Editor's Note: Choosing CIT Bank is a great choice whether you're banking online or looking for the best return rates. See our full list of CIT Bank Deals, Bonuses, & Promotions where you can earn a $200 savings bonus and 1.32% APY Rate on a 1-Year CD.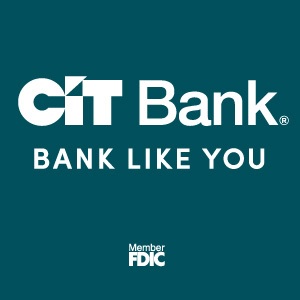 -Available online nationwide
-Earn 0.30% APY on a 12-Month Term CD
-Earn up to 0.50% APY
-$1,000 minimum to open
-Selection of terms to meet your needs
-A range of choices. Low minimum deposits.
-No fees to open or maintain the account
-Available as Custodial
-Open a CIT Bank Certificate of Deposit Account today!


CIT Bank Is It Time To Refinance
Before you decide to refinance your home mortgage, consider your answers to these important questions:
Is your current rate lower than market rates?
Generally, you want about a 1 percentage point difference between what you have now and what is available. This can be enough to allow for savings over a few years.
Do you have an adjustable-rate mortgage that is due to adjust?
You may find yourself staring at the prospect that your mortgage payments could go up. In this case, it may be a good time to switch to a fixed-rate mortgage to give yourself some peace of mind by having a steady interest rate and monthly payment. Or, you may decide to refinance into another adjustable-rate mortgage with better terms.
Will the savings outweigh the costs?
There are additional costs associated with refinancing, including closing costs paid to the lender to process your loan. While you may be able to get these costs absorbed in your loan, it may raise your monthly mortgage payment, making the refinance not worth it. Remember to add up all the costs of refinancing to help you decide what's right for you
How long do you plan on staying in your home?
If you're thinking of moving soon, then it's possibly not worth the expense of refinancing. Check with a mortgage specialist to discuss.
How many years are you into your existing loan?
When you refinance, you enter into a new loan and start over. In some cases, you may choose to shorten your term in order to reduce your total interest expense. If you reset to a longer term, while it may sound good to lower your interest rate and your monthly payment, it may not be the best move if you have been in your loan for a long period of time.
How long will it take to break even on a mortgage refinance? That depends on a multitude of factors including your current interest rate, the new potential rate, closing costs and how long you plan to stay in your home. Speak with a mortgage specialist to sort through the confusion and determine if refinancing your mortgage is a sound financial decision.
CIT Bank Online App
Still Have Questions?
 Reach someone helpful 24/7. Call 855-462-2652!
Author's Verdict
Sometimes refinancing can be a good choice, but sometimes bad if you do now weigh the opportunity costs. Hopefully this CIT Bank Is It Time To Refinance post helped you! Let us know if it did in the comment section below! Let us know about your thoughts and experience with CIT Bank in the comment section below! If you're interested in more info regarding CIT Bank offers, check out our full listing of CIT Bank Deals, CIT Bank Bonuses, & CIT Bank Promotions. Be sure to check back on BankDealGuy for more bank deals!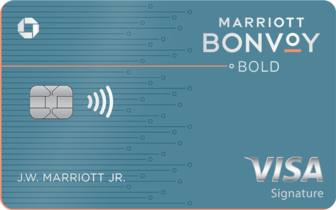 The Marriott Bonvoy Bold offers 30,000 Bonus Points after you spend $1,000 on purchases in the first 3 months from account opening.

This card earns up to 14X total Bonvoy points per $1 spent at over 7,000 hotels participating in Marriott Bonvoy & 2X points for all other travel purchases. You'll receive 1X points per $1 spent on all other purchases.

This card comes with no foreign transaction fees and you'll get 15 elite night credits each calendar year!



Learn More About This Card Here