CIT Bank Gifts For Minors with Major Advantages: A bank account can be a holiday gift that truly keeps on giving. dollar sign in an opened gift box. Holiday shopping for children can sometimes be tricky. While you may be inclined toward traditional "fun" gifts like video games and clothing, you may also want to give a holiday gift with more lasting power.

CIT Bank is available nationwide. See below for CIT Bank Gifts For Minors with Major Advantages.
Editor's Note: Choosing CIT Bank is a great choice whether you're banking online or looking for the best return rates. See our full list of CIT Bank Deals, Bonuses, & Promotions where you can earn a $200 savings bonus and 1.32% APY Rate on a 1-Year CD.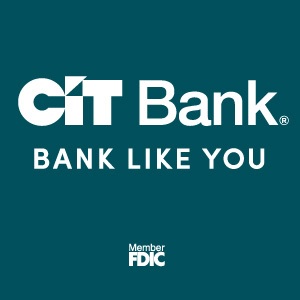 -Available online nationwide
-Earn 0.30% APY on a 12-Month Term CD
-Earn up to 0.50% APY
-$1,000 minimum to open
-Selection of terms to meet your needs
-A range of choices. Low minimum deposits.
-No fees to open or maintain the account
-Available as Custodial
-Open a CIT Bank Certificate of Deposit Account today!


CIT Bank Gifts For Minors with Major Advantages
One solution:
Open a bank account in a child's name. Granted, some kids may not immediately jump for joy at the prospect, but most will see a bank account as a very cool gift. Consider these advantages — both for you and the recipient.
A great way to learn about saving. Giving children their own bank account starts them on the path to financial literacy and the habit of saving. It can empower a child to take responsibility for his or her decisions by learning basic money management concepts, developing good practices, and avoiding impulse buying.
Getting ahead of college inflation. An education is the most precious gift you can give a child, but it's also one of the most expensive: The cost of college is climbing at twice the rate of general inflation.1 According to edvisors.com, the price of a four-year education at a private college could reach $370,000 by 2030. If there are children in your life, those numbers argue persuasively for starting to save as early as possible.
Family fun. A bank account can make for an enjoyable family learning experience. If you've set up an account for your child or grandchild, take the time to review the monthly statements together. The young accountholder will see firsthand how savings grow. And who knows? You may learn something new as well.
What type of account in right for you?
High-Yield Savings. This is the simplest way to start a child off on a lifetime habit of saving. It takes only $100 to open a CIT Bank Savings account. To make the gift more meaningful, make regular deposits to the account — even small ones — and encourage the child to do so as well.
Long-Term CD. CIT Bank CDs generally pay a higher rate than a high-yield savings account, but require that the money be left in the account for a set term — anywhere from six months to five years. A CD can help introduce older children to saving and the power of compounding.
Custodial Account. A custodial account is a bank or brokerage account that you manage for a minor. The child assumes control of the assets upon reaching the age of majority.
As custodian, you have full control of the account until the child comes of age. Until then, you may leave the money untouched, or make withdrawals to cover any expenses that benefit the child — for education as well as things like summer camp, school supplies, travel, and tutoring.
It all adds up.
Few financial moves yield greater rewards than planning for a child's future — and it's never too early to start. A bank account can provide a child you love with a first introduction to saving and financial responsibility, and generate benefits that last a lifetime.
While different account types have different benefits and conditions, all share one important advantage: The funds deposited in them grow through the power of compounding and can make a real difference in the life of a child.
And remember: there is no rule against giving a child video games or clothing as well as a bank account. You don't have to choose.
CIT Bank Online App
Still Have Questions?
 Reach someone helpful 24/7. Call 855-462-2652!
Author's Verdict
If you're pondering on what type of gift you should get for a child, consider a savings account! Although a child may not have much interest in savings at such a young age, we're sure they'll thank you for the great gift further down the line in time. Hopefully this CIT Bank Gifts For Minors with Major Advantages post helped you! Let us know if it did in the comment section below! Let us know about your thoughts and experience with CIT Bank in the comment section below! If you're interested in more info regarding CIT Bank offers, check out our full listing of CIT Bank Deals, CIT Bank Bonuses, & CIT Bank Promotions. Be sure to check back on BankDealGuy for more bank deals!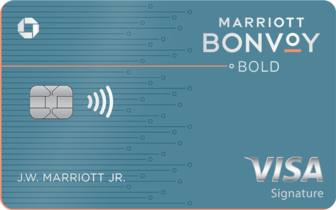 The Marriott Bonvoy Bold offers 30,000 Bonus Points after you spend $1,000 on purchases in the first 3 months from account opening.

This card earns up to 14X total Bonvoy points per $1 spent at over 7,000 hotels participating in Marriott Bonvoy & 2X points for all other travel purchases. You'll receive 1X points per $1 spent on all other purchases.

This card comes with no foreign transaction fees and you'll get 15 elite night credits each calendar year!



Learn More About This Card Here