CIT Bank Financial Insights Across Generations: In this post, we will give you the 5 steps millennials (and everyone else) can take today to be better financially prepared. Is there anything millennials can learn from the baby-boom generation about spending and saving? It's reasonable to assume so—but not because millennials are any less sophisticated or sensible about money than their elders. In fact, a recent study from Bankrate.com shows that millennials overall are serious about saving and track their expenses diligently.

CIT Bank is available nationwide. See below for CIT Bank Financial Insights Across Generations.
Editor's Note: Choosing CIT Bank is a great choice whether you're banking online or looking for the best return rates. See our full list of CIT Bank Deals, Bonuses, & Promotions where you can earn a $200 savings bonus and 1.32% APY Rate on a 1-Year CD.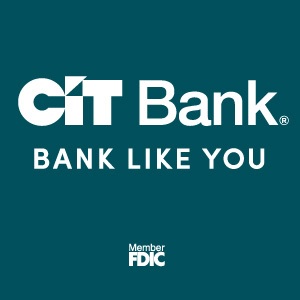 -Available online nationwide
-Earn 0.30% APY on a 12-Month Term CD
-Earn up to 0.50% APY
-$1,000 minimum to open
-Selection of terms to meet your needs
-A range of choices. Low minimum deposits.
-No fees to open or maintain the account
-Available as Custodial
-Open a CIT Bank Certificate of Deposit Account today!


CIT Bank Financial Insights Across Generations
Coping in a changing world

Regardless of your age, some things never change—like the importance of living within your means or the inevitability of unanticipated expenses.
Perhaps it's not a stretch to suggest that boomers are more knowledgeable than millennials about these core concepts simply for having lived longer. Their life experiences, including mistakes and missed opportunities, can yield helpful guidance for even the most fiscally savvy millennials.

What millennials can learn from boomers

Imagine this: A retired baby boomer, somewhere between age 60 and 70, sits down to write an open letter to millennials. Here's what he or she might say:

Don't postpone saving. I know it's hard to think about saving when it's all you can do to meet monthly expenses and pay off your college loans. But do it anyway and do it now—even if you start by putting as little as $5-10 from every paycheck into a savings account with competitive interest rates. You can increase your savings as you pay off your debt or get a raise. Your money will grow significantly over time through compounding—but the longer you wait to start, the less you'll have down the road.
Create an emergency fund. What would you do if you were suddenly faced with a major car repair bill—or you lost your job? You can't predict when a financial emergency will crop up, but the odds are that it will, when you least expect it. That's why it's essential to have a cash reserve for dealing with both quick-hit and prolonged financial events. Ideally, there should be enough money in your fund to cover your basic living expenses for at least three months.
Sweat the small stuff. Small expenses can cost you big-time. But with careful monitoring and a little prioritizing, you can still find ways to save money. For example:

If you can't do without your daily (or twice daily) latte, look for other opportunities to cut back, such as skipping the breakfast sandwich or scone.
If you're spending $10 or more on lunch each day, brown-bagging it a few days a week can save you $120 or more a month.
Set up your own personal "matching gift" program: If you're paying $10 a month for Spotify or Netflix, make an equal monthly contribution to your savings.

By adding these small amounts to your "paycheck" savings (see #1), your money will start to grow even faster.

Order a credit report. Even though few people do this, everyone should. You can obtain your credit report from any of the three major credit reporting firms—Experian, Equifax and TransUnion. Then review it carefully for inaccuracies and outdated information. Cleaning up your credit rating means you'll qualify for better rates from lenders when you go shopping for a car or house.
Start planning for retirement today. Retirement may seem so far into the future that it's not even a speck on the horizon. In the face of current financial pressures it may be tempting to short-change distant goals. My advice: Don't. Participate in your organization's retirement plan, especially if it has a company-match, and start putting money into savings for your retirement. Use a retirement calculator to estimate your retirement expenses and your savings arc.
More than a century ago, psychologist William James made the observation that the older you get, the faster the years fly by. I wish someone had told me that when I was your age. Your tomorrows will be here sooner than you think. I hope you'll start saving for them today.
CIT Bank Online App
Still Have Questions?
 Reach someone helpful 24/7. Call 855-462-2652!
Author's Verdict
Savings can be a hard task especially if you're an impulsive spender. If you needed some tips, hopefully this CIT Bank Financial Insights Across Generations post helped you! Let us know if it did in the comment section below! Let us know about your thoughts and experience with CIT Bank in the comment section below! If you're interested in more info regarding CIT Bank offers, check out our full listing of CIT Bank Deals, CIT Bank Bonuses, & CIT Bank Promotions. Be sure to check back on BankDealGuy for more bank deals!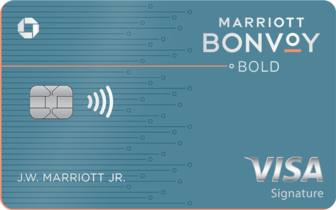 The Marriott Bonvoy Bold offers 50,000 Bonus Points after you spend $1,000 on purchases in the first 3 months from account opening.

This card earns up to 14X total Bonvoy points per $1 spent at over 7,000 hotels participating in Marriott BonvoyTM & 2X points for all other travel purchases. You'll receive 1X points per $1 spent on all other purchases.

This card comes with no foreign transaction fees and you'll get 15 elite night credits each calendar year!



Learn More About This Card Here