CIT Bank CD Laddering Strategy – Maintaining liquidity while taking advantage of higher rates. When it comes to savings, having access to your money is just as important as earning high interest rates. Unfortunately, striking a balance between the two can often be a challenge.
With CDs, investors can enjoy traditionally higher rates, but they have to sacrifice liquidity, locking their funds away for a set term with the highest rates usually requiring the longest commitment. The alternative, high-yield savings accounts, provides investors with the access they want, but doesn't offer the same high returns. For this reason CDs have usually been reserved for long-term goals and planned expenses. However, for investors who enjoy the low-risk and high return of CDs yet want the liquidity provided by CIT Bank High Yield Savings, there may be another option.
CIT Bank is available nationwide. See below on more info regarding CIT Bank CD Laddering Strategy.
Editor's Note: Choosing CIT Bank is a great choice whether you're banking online or looking for the best return rates. See our full list of CIT Bank Deals, Bonuses, & Promotions where you can earn a $200 savings bonus and 1.32% APY Rate on a 1-Year CD.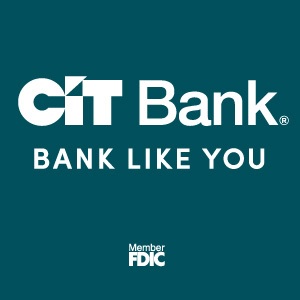 -Available online nationwide
-Earn 0.30% APY on a 12-Month Term CD
-Earn up to 0.50% APY
-$1,000 minimum to open
-Selection of terms to meet your needs
-A range of choices. Low minimum deposits.
-No fees to open or maintain the account
-Available as Custodial
-Open a CIT Bank Certificate of Deposit Account today!


CIT Bank CD Laddering Strategy
CD laddering is a simple savings strategy that utilizes multiple CDs to provide investors with the best of both worlds: liquidity and higher rates.
Who Should Ladder CDs?
By spreading your money among several CDs with staggered terms, part of your money is always near maturity while the other part is taking advantage of the higher rates offered by longer-term products. This provides investors with rolling access to their funds should they need it. And because you are continuing to reinvest in your ladder upon maturity, you're also able to take advantage of any rate changes in the marketplace.
Getting Started.
The first step in laddering CDs is figuring out how much you have to invest. Once you know this, simply choose several CDs with rolling maturities that give you access when you need it. For example if you wanted access every 12 months, you could utilize 1-, 2-, and 3-year CDs. As each CD matures, take out what you need and reinvest the rest, or reinvest the whole amount into a new CD equal to the longest term on your ladder—in this case, a 3-year CD. By continuing to do this year after year, you should enjoy a higher return than if you just opened a single short-term CD.
CIT Bank Online App
Still Have Questions?
 Reach someone helpful 24/7. Call 855-462-2652!
Author's Verdict
If you're on the path to invest for your future, you're off to a great start. Often times, our investments will take away our access to our cash if we want to avoid withdrawal fees, but with this method and strategy, you can structure out your savings accordingly. Hopefully this CIT Bank How To Protect Your Identity Tips guide helped you! Let us know if it did in the comment section below or help add onto our list! Let us know about your thoughts and experience with CIT Bank in the comment section below! If you're interested in more info regarding CIT Bank offers, check out our full listing of CIT Bank Deals, CIT Bank Bonuses, & CIT Bank Promotions. Be sure to check back on BankDealGuy for more bank deals!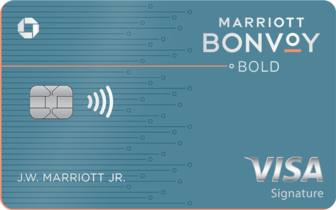 The Marriott Bonvoy Bold offers 50,000 Bonus Points after you spend $1,000 on purchases in the first 3 months from account opening.

This card earns up to 14X total Bonvoy points per $1 spent at over 7,000 hotels participating in Marriott BonvoyTM & 2X points for all other travel purchases. You'll receive 1X points per $1 spent on all other purchases.

This card comes with no foreign transaction fees and you'll get 15 elite night credits each calendar year!



Learn More About This Card Here