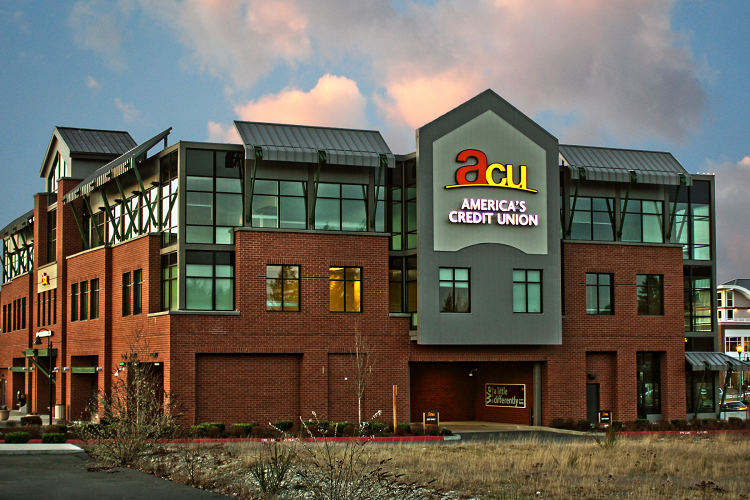 Located in Washington, becoming a member at America's Credit Union (Branch Locator) is available to anyone! Below is all the information and details you need to fulfill your America's Credit Union Membership!
Editor's Note: For more credit unions that you can join from anywhere, see our list of Credit Unions You Can Join From Anywhere.
America's Credit Union Membership Benefits
Credit unions are different from banks to begin with, and ACU is just a little bit different from most credit unions.
Unlike banks, ACU is a not-for-profit financial cooperative. They don't issue stock or pay dividends to outside stockholders. Instead, their earnings are returned to their members in the form of lower loan rates, higher interest on deposits and lower fees. They have the interests of our members first and foremost.
In fact, the only people they're accountable to is their members. As a member, you have the right to vote on our policies and Board of Directors. You have a say.
Founded to serve the families of Joint Base Lewis-McChord in 1954, ACU has strictly adhered to the values held by our membership. They're hard-working, honest and, above all, fiercely loyal to our members.
ACU is member owned, operated and inspired. They have roots in the military and strive to retain their military values in our business.
They value integrity at ACU. Their offers and services are straightforward and honest. And their profits are returned to you through higher returns on deposits, lower lending rates and a wide range of access to your money.
ACU has branches conveniently located throughout Pierce and Thurston Counties. But our reach extends far beyond that. Through the CO-OP ATM and Shared Branching networks, we provide you with more than 30,000 ATMs and 5,300 branch locations nationwide where you can conduct your ACU transactions.
Join Now
America's Credit Union Membership: If you're interested in becoming a member, join today!
Membership Requirements
Anyone living in the Northwest is eligible to join ACU. Simply, join the free, Pacific Northwest Consumer Council or be members of the Armed Forces (active, retired, and reservists), civilian personnel and relatives of these members, as well as select employer groups as well as members of the Association of the United States Army (AUSA).
Join with a $25 min deposit to a Regular Savings account and a submission of notarized copy of your Washington State drivers license or outside the state of Washington, notarized copies of two forms of ID.
Author's Verdict
Did you know you that banks and credit unions offer the same financial products? Here are a few reasons why you should consider becoming a member at a credit union: credit unions are not-for-profit institutions, credit unions tend to pay higher interest rates and have lower fees, your funds are NCUA insured up to $250,000, and much more! If those benefits alone (along with many more) sound great to you, definitely consider this America's Credit Union Membership! Let us know in the comment section below on your thoughts and experience with this credit union! Be sure to check back on BankDealGuy for more bank deals!