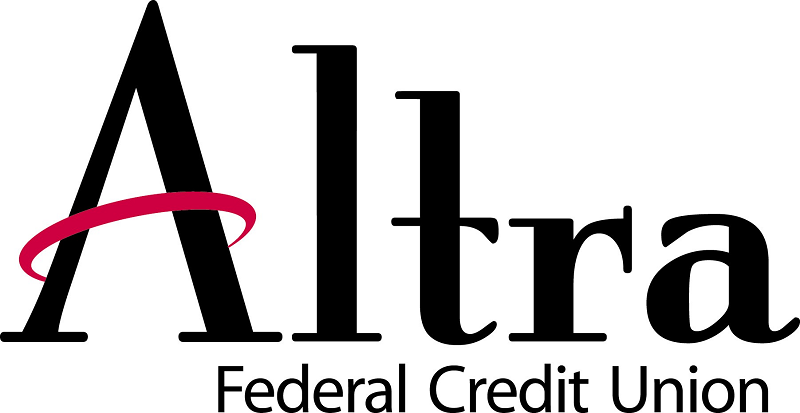 Located in AR, CO, KY, MN, NJ, TN, TX, & WI, becoming a member at Altra Federal Credit Union (Branch Locator) is available to anyone! Below is all the information and details you need to fulfill your Altra Federal Credit Union Membership!
Editor's Note: For more credit unions that you can join from anywhere, see our list of Credit Unions You Can Join From Anywhere.
Altra Federal Credit Union Membership Benefits
What makes Altra different from other financial institutions?
Altra is in business to benefit our Members' by providing competitive products and services while still keeping our rates and fees low. Altra is dedicated to financial literacy education for members to help them make better decisions. The primary concern is always for the Members' financial success. It's important to understand Altra's cooperative structure, principles and purpose, because those are key reasons why we are safe, sound and solvent today.
Altra Federal Credit Union benefits & principles include:
Altra gave back over $6 million to their members since 2016. See details here.
Like all cooperatives, they follow seven basic guiding principles:

Voluntary Membership
Democratic Member Control
Member Participation
Autonomy & Independence
Education, Training, and Information
Cooperation among Cooperatives
Concern for Community
While many of our members refer to this credit union as "their bank," they're're not a bank. Altra offers the same products and services as a bank, but their structure is different. Altra is a not-for-profit financial cooperative and each member owns one 'share' of the Credit Union; no member has more influence than another. During the Great Depression, Credit Unions introduced themselves to America using the slogan "Not for profit, not for charity, but for service." That principle still applies today because they exist to serve you. Management decisions are based on what's best for their membership – not what will generate the most profit. You, as a member-owner, reap the benefits of membership and strengthen the Credit Union through your participation. Member participation helps determine the products, services, rates and fees we offer. As an owner, it's in your best interest to use as many of your Credit Union's services as possible.
Participation can also mean inviting friends and family to join the Credit Union. If you've been satisfied with their products and services, please tell others who may be looking for a locally managed, safe and sound financial.
Join Now
Altra Federal Credit Union Membership: If you're interested in becoming a member, join today!
It's easy to apply!
Altra Federal Credit Union
1700 Oak Forest Drive
Onalaska, WI 54650
Membership Requirements
It's easier than ever to join Altra Federal Credit Union! They offer several eligibility options that qualify you and your immediate family/household members for membership based on where you live, work, worship, or attend school. (An immediate family member is considered a parent, child, sibling, grandparent, grandchild, step-parent, step-child, step-sibling, or adopted child. A household member is considered a roommate, spouse/domestic partner, or foster child). Once you become a member, you're always a member, no matter where you live or work!  Here's how you can become a member:
Residence Eligibility
Qualified Schools / School District Eligibility
Relationship Eligibility

You are an immediate family member/household member of a current Altra member.

Employment Eligibility
Altra Foundation Eligibility

You are an Altra Foundation member. Please contact Altra at 800-755-0055 or visit your local branch for Altra membership details. Some requirements apply.

Prime Times Social Club Eligibility

You are an Altra Prime Times Social Club member (La Crosse, WI area only). Please contact Altra at 800-755-0055 or visit your local branch for Altra membership details. Some requirements apply.

$10.00 cash, check, or money order made payable to Altra Federal Credit Union is included with this application. ($5 minimum savings balance and $5 membership fee.)
Author's Verdict
Did you know you that banks and credit unions offer the same financial products? Here are a few reasons why you should consider becoming a member at a credit union: credit unions are not-for-profit institutions, credit unions tend to pay higher interest rates and have lower fees, your funds are NCUA insured up to $250,000, and much more! If those benefits alone (along with many more) sound great to you, definitely consider this Altra Federal Credit Union Membership! Let us know in the comment section below on your thoughts and experience with this credit union! Be sure to check back on BankDealGuy for more bank deals!