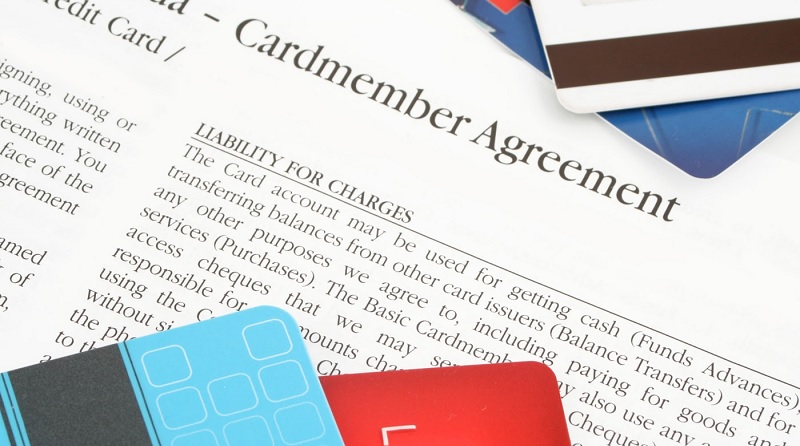 Before applying for a credit card, it is important to understand all the basics such as terms and their definitions.
Below, you can find out what credit card terms you should know.
Annual Fees
A credit card's annual fee is a yearly charge that is charged to the consumer to use the credit card and take advantage of its benefits. Credit card annual fees range from $25–$500 per year on average depending on the card.
Most consumers try to find a credit card with the benefits they want, but without the annual fee.
Annual Percentage Rate (APR)
The annual percentage rate or APR is an annual cost associated with borrowing money on your credit card.
Credit cards come with a variety of APRs such as:
Purchases
Balance Transfers
Cash Advances
Penalties/Defaults
The APR on purchases is the interest rate charged after the grace period ends.
Credit Limits
A credit limit is the most you can spend on your credit card before penalties are issued. Depending on your credit history your credit limit may vary.
If you have a short credit history and few credit accounts, your credit limit on a credit card will likely be low. On the other hand if your credit history is longer and you have no past issues on it, your credit limit could be quite high.
Credit card companies can raise your credit limit as time passes, as long as you make your payments on time and use your credit responsibly.
If you go over limit on your credit card, you may have to pay an over limit fee, the penalty APR may be triggered on your card. You can opt-in and opt-out of over-limit charges and associated fees.
Credit Source
Your credit score is an indicator of how likely it is that you will pay back the money that has been loaned to you. Everything about credit cards affects your credit score, including the number of cards you have, the entirety of your payment history, and other factors associated with your debt history.
If you use credit cards, you must use them carefully since your credit score impacts other areas of your life such as getting a mortgage or a car loan.
Due Date
The due date on your credit card is the date when your minimum payment is due to the credit card company. It is generally due at 5 p.m. on the due date, but some credit card companies can have a deadline that is a little later in the evening.
If you do not pay by the due date, you will have to pay a late fee, which will incur a late fee, increase your APR, and this may be reported to the credit Bureau.
Grace Period
The grace period on credit card purchases is the time period in which interest is not assessed after a purchase is made.
Depending on the credit card, there may only be a grace period on purchases if you do not carry a balance on your credit card. The grace period must be at least 21 days.
Late Payment Fee
If you do not pay the minimum payment on your credit card by the due date, you are most likely assessed a late payment fee. The fee generally will be between $15 and $37 and is based on the size of your balance.
If you are late making several payments or if one payment is more than 60 days late, your APR will switch over to the penalty rate which is between 27%–30%.
Minimum Payments
Minimum payment is fairly self explanatory. Your credit card minimum payment is the lowest amount you can pay every month while remaining in good standing with your card company.
If you have a relatively low balance on your credit card, you may be assessed a payment that is a percentage of your outstanding balance or $25 whichever is higher.
Revolving Balance
A revolving balance on a credit card is the amount of your credit limit that you have used and not repaid. This is the portion of your credit limit on which you pay interest every day because you did not pay it off at the end of the previous month.
If you pay your credit card balances in full you will not have a revolving balance.
Security Code (CCV)
The security code on your credit/debit card is used for online transactions.
CCV stands for card verification value, it is just another level of security to ensure you are the owner of the credit card.
Can protect you from credit card skimmers and on most credit cards, it is printed to the right of the magnetic strip.
Author's Verdict
Credit cards are an important step when it comes to managing and understanding your finances. Knowing the terms can help you best understand how your credit cards best function. Hopefully the above information can help you make sense of your credit card.
Also be sure to check out our own lists of bank promotions and CD tables!