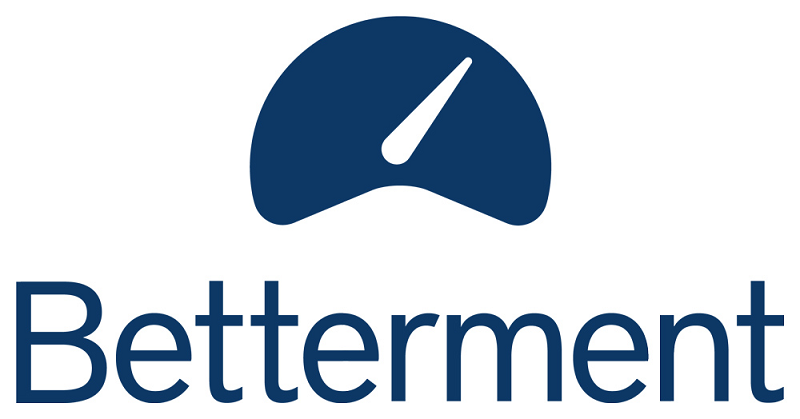 Available nationwide, Betterment is currently running a promotion where you can earn 5,000 up to 30,000 AAdvantage Miles when when you open a new account and meet the tiered funding requirements! Below is all the information and details you need to earn your Betterment Online Brokerage Promotion!


-Earn $100 up to $600 bonus new Individual, Joint or IRA account
-Get commission-free trades for 60 days
-No platform fees: Never pay a fee to use our trading platforms.
-Requires $3,000 account funding within 60 days of account opening
-$6.95 flat-rate commission on all equity trades
-Trade & invest how you want with a variety of investment choices.
-TD Ameritrade is the leader in mobile trading
-24/7 account support and free access to trading specialists.


-Earn up to $3,500 cash bonus when you open a new Individual, Joint or IRA account with deposit amount requirement
-Free Trades for 90 days
-$4.95 per equity trade with no opening minimum & option trades 65¢ per contract
-$3.95 per equity trade for high-balance/high-volume traders & option trades 50¢ per contract
-LIVE Trading Platform & Mobile App: Stay on top of the market with live news/streaming quotes available across multiple devices the mobile app.
-Get a wide variety of investment products built with the do-it-yourself investor in mind PLUS in-depth research & market analysis tools to support all types of investment strategies


-Earn $200 up to $2,500 cash bonus
-Receive up to 500 commission-free stock and options trades
-Can roll over your 401(k) or other employer sponsored-plan
-Requires $10,000 or more funded within 60 days of account opening
-$6.95 for first 29 stock or options trades (plus 75¢/options contract)
-$4.95 thereafter up to 500 stock/options trades (plus 50¢/options contract)
Betterment Brokerage Bonus Summary
To score your Betterment Brokerage Bonus, simply open a new account and meet the specified requirements.
Bonus Offer: Get $5k up to 30K AAdvantage Miles
Availability: Nationwide
Expiration: 06/30/2018
Credit Inquiry: Unknown, let us know.
Online Trades: $0 per trade
Opening Deposit Requirement: $15,000 min to qualify for bonus
Monthly Service Fee: Anuual Fees Vary

0.25% – Digital Plan, No Minimum
0.40% – Plus Plan, $100,000 Minimum
0.50% – Premium Plan, $100,000 Minimum

Early Termination Fees: Not listed
Promo Code(s): None
Apply Now
Betterment Brokerage Bonus: If you are eligible for this offer, apply today!
Bonus Requirements
Here is the bonus breakdown:
Deposit $15,000-$49,999 within 45 days Reward to earn 5,000 AAdvantage® miles
Deposit $50,000-$99,999 within 45 days Reward to earn 15,000 AAdvantage® miles
Deposit $100,000+ 30,000 within 45 days Reward to earn AAdvantage® miles
Betterment Features
Easier Rollovers: Rolling over a 401(k) from a former employer can help you take control of your retirement. They offer rollovers that take less than a week on average, and their rollover concierge is available to assist you every step of the way.
Low-Cost Investing: By not charging for trades or transactions, they manage your portfolio for far less than it would cost at a discount brokerage. The management fee tiers even get lower as your assets grow.
Diversified ETF Portfolio: They use years of investment research to construct a globally-diversified, passive portfolio based on Modern Portfolio Theory. Their customers own exchange traded funds (ETFs) representing up to 12 asset classes.
Roth & Traditional: Betterment offers both traditional and Roth IRAs to provide flexibility for all of your tax-advantaged accounts.
Automatic Deposits: Put your retirement planning on autopilot. Betterment provides convenient automatic deposits to your IRA to ensure you contribute the maximum amount for 2017.
Author's Verdict
Start your journey today by opening a new account and get up to 30K AAdvantage Miles! Betterment will guide you to invest in diversified portfolio of stock and bond ETFs designed for optimal returns. On top of that, you'll save time since everything is automated (from rebalancing to dividend reinvestment – even deposits). This is a great option for those that are looking to start a savings plan with low fees! Let us know about your thoughts and experience with this offer in the comment section below! Be sure to check back on BankDealGuy for more brokerage deals in addition to our full list of bank promotions!