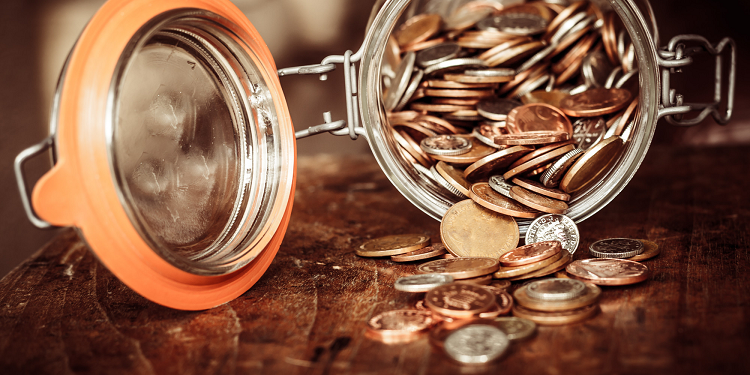 Do you have excess funds and looking for a place to keep your funds along with a return? In this list, you will find the best savings account and money market accounts with the highest interest rates possible! In addition to this list, you will be able to find and select the best savings accounts suitable for your needs. All accounts, such as checking accounts, savings accounts, CDs, and money market accounts each have different benefits, and thus different interest rates. All of the banks listed are FDIC insured, so you can feel at ease as you know your money is secured and earning the highest possible interest rate in a safe environment. Be sure to familiarize yourself with the terms and conditions with each account in order to obtain the highest rate!
Editor's Note: A good majority of the accounts listed below are available nationwide. Please refer to our individual reviews before applying as few accounts are available only in certain states, regions, etc. For reference, in the title of each review (and in the "account summary" segment of each review), we list the availability of each bank/credit union whether it be available in a certain state(s) or available nationwide.

Synchrony Bank offers with their award-winning rate of 1.20% APY for their High Yield Savings Account that goes beyond the national average. You get 24/7 access to your account online, easy withdrawals online, over the phone or with an ATM card, FDIC insured, control of your money through our online banking portal or by speaking with one of their banking representatives. There is no minimum balance requirement or monthly service fee along with a peace of mind through FDIC insurance up to $250,000 per depositor, per insured bank, for each ownership category. Apply Now---

Synchrony High Yield Savings Review
Savings Accounts and Money Market Accounts (MMA). Differences? 
Similarities

Simple and straightforward to open
FDIC insured, keeping your deposits safe
Limited on certain types of withdrawals per billing cycle (6 is the limit for these certain types by law).

Differences

Money Market Accounts usually have more Checking-like features, such as electronic funds transfers, checks, debit cards and ATM withdrawals
Savings accounts usually only allow access to funds via electronic funds transfers, telephone withdrawals, or in-person withdrawals at a branch
Money Market accounts often require higher minimum balances for earn the rate
Putting aside the interest rates, another main factor in deciding which route to take will be how you'll access your funds (Money Market Accounts have more options). A good portion of people consider MMAs to be more of a hybrid between a checking & savings account due to its limited checking capabilities. Be mindful that many banks limit you on the amount of check writings per month. Whereas both a Savings and Money Market Account are limited by the Federal Reserve on the total number of transactions a month.
Consumers will generally decide on a Money Market account due to the flexibility in case of an emergency fund and a Savings Account for longer-term earnings. If the primary reason you are opening one of the two accounts is to hold your savings and earn interest, you can go ahead and select the account with the best rates (keep in mind to receive certain rates, you must meet any minimum balance or other requirements).
Where To Get The Best Interest Rates?
If you search the web for all the best rates from credit unions, local/national traditional banks, and online banks, you can come to the conclusion that physical branches cannot compete with rates offered by online banks. Credit unions and traditional banks operate via brick-and-mortar locations (physical location) and accumulate more overhead costs (expenses).
Online banking is definitely trending and on the rise, therefore more consumers are taking advantage of the benefits. A good handful of consumers are unaware about the higher rates offered by online banks or simply more comfortable with their local banks. No need to worry about deposit security concerns, all the banks listed on this page are FDIC-insured. Majority, if not all of these online banks, have been around for years or decades. Many are actually just the online division of a bigger, established banking group. We, BankDealGuy, suggest our readers to start browsing around at the rates provided by online banks and compare them to your local, physical banks. You'll come to find that banking online offer you better accounts whether it be a checking account, certificate of deposits, IRAs, savings accounts, etc. Typically the best rates are offered by online banks that are available nationwide.
| Bank or Credit Union | Account Type | APY | Terms | Hard Inquiry | Review |
| --- | --- | --- | --- | --- | --- |
| State Bank of Texas | Jumbo Money Market Deposit Account | 1.55% | Minimum rate $100k | No | Review |
| All America Bank | Mega Money Market | 1.50% | Maximum rate up to $35K . | No | Review |
| Redneck Bank | Mega Money Market Account | 1.50% | Maximum rate up to $35K . | No | Review |
| DollarSavingsDirect | Dollar Savings | 1.40% | No fees. No minimums. | ? | Review |
| Self-Help Federal Credit Union | Money Market | 1.36% | 500K Balance | ? | Review |
| BankDirect | Money Market Plus | 1.35% | $10K to earn listed APY | ? | Review |
| Live Oak Bank | Savings Account | 1.35% | No Minimum | ? | Review |
| Signal Financial Federal Credit Union | Premium Money Market | 1.35% | $25K to earn high rate | ? | Review |
| able Banking | Money Market Savings | 1.30% | $250 minimum to open | Yes | Review |
| Bank Purely | SavingPurely | 1.30% | $1 Minimum | ? | Review |
| CIT Bank | Premier High Yield Savings Account | 1.30% | $100 minimum to open | Yes | Review |
| The Palladian PrivateBank | Savings Account | 1.30% | 6 months intro rate | No | Review |
| Sallie Mae Bank | Money Market Account | 1.30% | No minimums | Yes | Review |
| UFB Direct | UFB Premium Savings | 1.30% | Minimum $25K to earn high rate. | ? | Review |
| BBVA Compass | ClearChoice Money Market Account | 1.25% | Earn 1.25% APY when your balance is between $10,000 and $4,999,999 | No | Review |
| EBSB Direct | Money Market | 1.25% | $10K minimum to earn high rate | ? | Review |
| McGraw-Hill Federal Credit Union | Ascend Account | 1.25% | On balances $75K | No | Review |
| PurePoint Financial | Online Savings | 1.25% | $10K Minimum Required | ? | Review |
| Salem Five Direct | eOneSavings | 1.25% | New customers only | Yes | Review |
| United Bank | Money Market | 1.25% | Opening Deposit of $500 | Yes | Review |
| EverBank | Yield Pledge MMA | 1.21% | 1-year guaranteed rate up to $150K | No | Review |
| EverBank | Yield Pledge Checking | 1.21% | 1-year guaranteed rate up to $100K | No | Review |
| Incredible Bank | Savings | 1.21% | $2,500 minimum to open. Rate is up to $250K. | Yes | Review |
| Goldman Sachs Bank | Online Savings | 1.20% | $1 Minimum | ? | Review |
| Synchrony Bank | High Yield Savings | 1.20% | No minimum | No | Review |
| SFGI Direct | Savings | 1.16% | $1 to earn listed APY | Yes | Review |
| Ally Bank Online Savings | Online Savings | 1.15% | $0 minimum to open | No | Review |
| American Express Bank | High-Yield Savings | 1.15% | $0 minimum to open | Yes | Review |
| Barclays | Online Savings | 1.15% | $0 minimum to open | Yes | Review |
| Connexus CU | MMA | 1.15% | $100K min for high rate | Yes | Review |
| My Banking Direct | Money Market | 1.15% | Opening Deposit of $2500 | ? | Review |
| My e-BAnC by BAC Florida Bank | Super Saver Account | 1.15% | $5,000 minimum to open | ? | Review |
| Nationwide Bank | Nationwide Member Checking | 1.15% | $10,000 minimum to earn APY | ? | Review |
| Radius Bank | High-Yield Savings | 1.15% | $2,500 minimum | Yes | Review |
| Popular Direct | Savings Account | 1.15% | Maximum rate up to $25K . | No | Review |
| SmartyPig | Savings | 1.15% | $10,000.01 to earn high APY | ? | Review |
| Northpointe Bank | UltimateSavings | 1.12% | 12 month rate guaranteed minimum of $10k | No | Review |
| Alliant Credit Union | High-Yield Savings | 1.11% | No maximum balance limit | No | Review |
| Capital One 360 | Money Market Account | 1.10% | $10K to earn 1.00% APY | No | Review |
| Dime Savings Bank | Dime Direct MMA | 1.10% | 1 year guaranteed rate up to $250K | No | Review |
| Discover Bank | Online Savings Account | 1.10% | No maximum balance limit | No | Review |
| FNBO Direct | Online Savings | 1.10% | No minimum balance requirements | ? | Review |
| iGObanking MMA | MMA | 1.10% | New accounts and new money only | Yes | Review |
| M.Y. Safra Bank | Direct Online MMA | 1.10% | Offer for existing customers only | ? | Review |
| Northeast Bank | Pearl Money Market | 1.10% | Earn 1.10% APY Rate on balances as low as $0.01; $5,000 minimum to open | No | Review |
| AloStar Bank of Commerce | Savings | 1.05% | No minimum | No | Review |
| CIT Bank | High Yield Savings | 1.05% | $100 minimum to open | No | Review |
| First Central Savings Bank | E-Premier Money Market | 1.05% | 10K Minimum | ? | Review |
| McGraw-Hill Federal Credit Union | Holiday Money Market | 1.05% | Guaranteed until 4/30/2017 | No | Review |
| Northern Bank Direct | Money Market | 1.05% | Maximum Balance $250K | ? | Review |
| Discover Bank | MMA | 1.01% | $100K minimum to earn rate | No | Review |
| Capital One 360 | Business Savings | 1.00% | $0 minimum to open | No | Review |
| Digital Credit Union | Ltd Savings | 1.00% | $25,000 minimum to earn dividends | No | Review |
| iGObanking.com | High Interest Savings | 1.00% | No fees. No minimum | Yes | Review |
| MySavingsDirect | MySavings | 1.00% | No fees. No minimums. | Yes | Review |
| Pacific National Bank | MMA | 1.00% | $10K Minimum | ? | Review |
| UFB Direct | UFB Savings | 1.00% | $20,000 minimum balance to earn ongoing APY | ? | Review |
| Capital One 360 | 360 Checking | 0.90% | $100K to earn highest rate | No | Review |
| Ally Bank | MMA | 0.85% | No minimum balance or minimum deposit | Yes | Review |
| Synchrony Bank | MMA | 0.85% | No minimum balance or minimum deposit | Yes | Review |